Technology
The lead corner or entering edge of the bore should be chamfered and free of burrs.
Recommended angle: 15 ~ 20 degree
Steel and cast iron provide good surface for both rubber covered and metal OD seal.
For soft alloy (Aluminum) bore, rubber covered ID seal is recommended since it cab better follow the thermal expansion.
If surface roughness is greater, paint sealant can be added to the metal OD seal
The oil seal sizes are in accordance with DIN3760 which provides suitable press fit for the bore tolerance ISO H8.
The depth of the housing chamfer is determined based on the following equations and figure below:
d1 = 0.85 X (seal width) d2 = (seal width) + 0.3
Ex.
Seal Width:10
d1 = 0.85 X 10 = 8.5 d2 = 10+0.3 = 10.3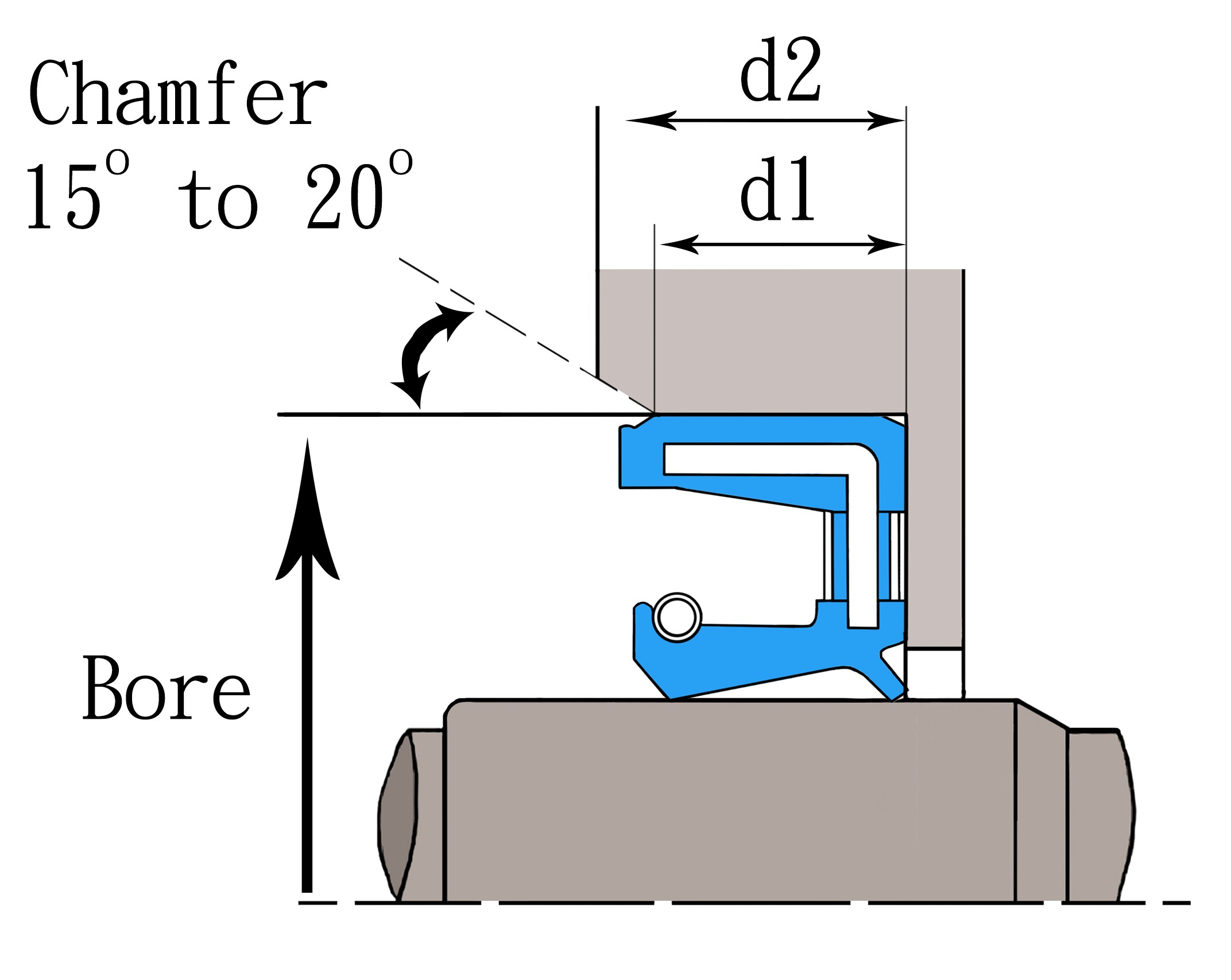 Bore diameter and seal OD
Bore Diameter

(mm)

Tolerance Range

(H8) µ

up to 6

0 ~ +18

up to 10

0 ~ +22

up to 18

0 ~ +27

up to 30

0 ~ +33

up to 50

0 ~ +39

up to 80

0 ~ +46

up to 120

0 ~ +54

up to 180

0 ~ +63

up to 250

0 ~ +72

up to 315

0 ~ +81

up to 400

0 ~ +89